Success Story

Medical facility minimizes downtime and protects valuable research with predictive maintenance solution

Most public buildings rely on air handling units (AHUs) to provide a continuous supply of clean and comfortable air. In medical research facilities, they are especially critical to maintain optimal laboratory environment conditions. Medical research can be very temperature sensitive and any unplanned downtime can cause millions of dollars in damage and destroy years of research. At one Canadian facility, after a recent incident, the facilities management team began searching for a solution to protect valuable research, prevent a re-occurrence and eliminate problematic downtime.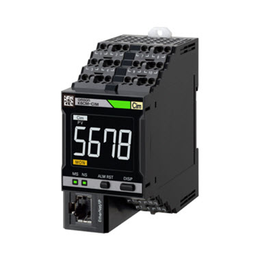 The solution selected, provides live data on fan operating conditions and indicates when a fan is starting to degrade. The solution helps hospital maintenance staff ensure 100% uptime for an essential system.
Solution benefits:
Real-time visibility into the air handling unit's condition eliminates costly, time-consuming 3rd party inspection
Improved predictive maintenance scheduling for fans takes the burden off maintenance engineers
100% uptime of a critical system ensures acceptable laboratory air quality
To read the full success story, please download the PDF below.