Témoignage

Omron components ensure reliability and efficiency in mining fire alarm system

When one of its mining industry customers sought to switch over from an explosive-based fire alarm system to a more efficient mechanical one, custom electrical enclosure manufacturer Evolution Electrical chose to use Omron relays and limit switches to maximize reliability.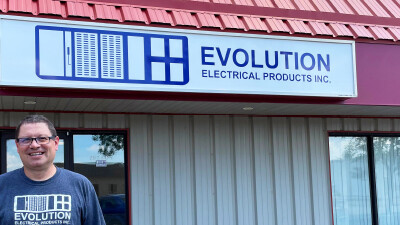 Background
Reliability is critical for any emergency alarm system, and the mining industry is no exception. In a recent project, Evolution Electrical was asked to improve upon the existing fire alarm system of one of its mining customers. When activated, the system breaks a bottle to release an odorous substance that circulates within the mine and prompts personnel to exit the area.
The existing alarm mechanism used an explosive fire cap to break the bottles, but this system was cumbersome and slow to reset. People who replaced explosives needed special certification and a significant amount of training to properly set up the bottles. Furthermore, the explosive method made it impossible to maintain two bottles inside one panel.
Evolution Electrical helped the customer design and implement a new mechanical (non-explosive) alarm system and tapped Omron to provide highly reliable and easily integrable control panel components.