Know Your Tech

Direct Marking for UDI Compliance

The FDA requires that any medical device intended for multiple uses and subject to reprocessing must bear a UDI directly marked on the device itself. In this webinar, arm yourself with knowledge about current UDI marking guidelines and methodologies from a presentation and Q&A with our experts.
Marking Guidelines, Methods, and Verification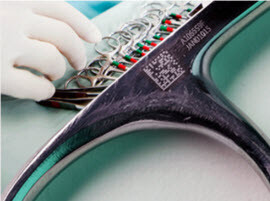 The deadline for Class 2 Medical Devices governed by the FDA's Unique Device Identification (UDI) regulation took effect September 24, 2016 – and it's not just about your medical device packaging anymore! Join Omron Microscan for a presentation on the FDA UDI guidance for marking devices with permanent marks, marking methods, and verification solutions.
What does it mean to "permanently mark" a device?
What are the FDA's requirements for marking UDI codes?
What can be done to ensure mark quality and compliance?