Press Release

Omron's Tina Hull to present on collaborative robotic safety at A3 International Robotics Safety Conference

Omron technology development engineer Tina Hull plans to make complex topics like collaborative robotic safety more accessible to all manufacturing professionals in a talk titled "The top 10 ways that a dinner party is like working with collaborative robotic applications."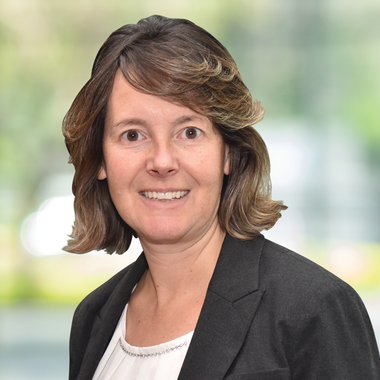 Hoffman Estates, IL – How is a collaborative robotic application similar to a dinner party? This is the question that Omron technology development engineer Tina Hull will explore in a thought leadership talk at the A3 International Robot Safety Conference in September 2022. Taking place at the Hyatt Regency in Columbus, OH, the conference is a sought-after event for industry professionals of all experience levels to network with other professionals, get technical training, and be inspired by the latest innovations.
In addition to being a TUV Rheinland Certified Functional Safety Expert and a member of several safety standard committees, Hull is a prolific writer on topics central to automation and safety. She has had a number of technical papers published in the Society of Automotive Engineer's Journal of Materials and Manufacturing and several more published in various trade magazines. Hull graduated with a B.S. in Electrical Engineering from the University of Akron and earned a Six Sigma Green Belt through her work in surface mount technology (SMT) quality and manufacturing processes.
Though Hull has delved deeply into very complex technical subjects throughout her career, she is also passionate about making these topics as accessible as possible to the newly initiated. Making tough topics easy to understand is the purpose of her talk at the conference. Titling her talk "The top 10 ways that a dinner party is similar to working with collaborative robotic applications," Hull will use familiar experiences to get past the difficult terminology that typically shrouds safety standards discussions and intimidates people who are trying to learn.
Attendees at the conference who are interested in learning more about collaborative robotic safety, or who would simply like to connect with Hull, are encouraged to come chat with her after her talk.
About Omron Automation
Omron Automation is an industrial automation partner that creates, sells and services fully integrated automation solutions that include sensing, control, safety, vision, motion, robotics and more. Established in 1933 and currently headed by President Yoshihito Yamada, Omron's 30,000 employees help businesses solve problems with creativity in more than 110 countries. Learn more at automation.omron.com.