Blog

What's the best way to guard AS/RS with safety light curtains?

Automated storage and retrieval systems (AS/RS) are a popular way to make storage space usage more efficient and cut down on manual labor. Although these systems also improve safety by eliminating the need for people to manually access shelving, safeguarding is still required to keep people out of hazardous areas.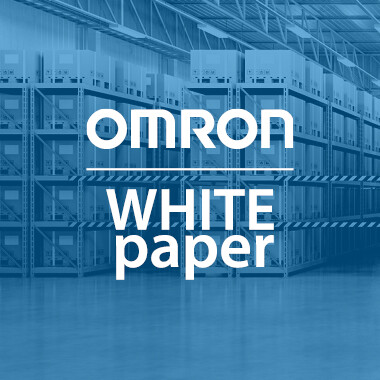 Safety light curtains are a key element in any AS/RS safety solution. The main challenge in AS/RS safeguarding is that the safety system needs to allow totes to enter the danger zone while keeping people out.
A quick background on AS/RS
In an AS/RS system, a tote or possibly an entire pallet will travel up an elevator to be stored within a very large assembly. Because the space is so tall and narrow, automation is a must. When totes need to be stacked vertically, a robotic machine will perform the stacking and send them along to the storage machine.
Each stack — or line — needs its own safeguarding to stop people (and possibly forklifts) from getting in, and safety light curtains are the preferred mechanism. With all the items being stored, numerous objects are (rightfully) entering and leaving the system, so both muting and blanking of the light curtains are necessary.
What's the difference between muting and blanking?
Blanking and muting are related, but they're not quite the same. If a conveyor needs safeguarding above and below, but you don't want the conveyor itself to trip the light curtain, you can flip the logic on certain beams so that they need to always "see" the conveyor, or they'll trip. This common conveyor safety method is known as blanking.
Muting, on the other hand, is helpful when you have an object that is supposed to temporarily pass through the light curtain without causing it to trip. Muting sensors will detect the object's presence before it enters the safeguarded area, and they will then tell the light curtain not to trip.
How Omron's light curtain functionality makes AS/RS safety easier
Omron has been an innovator in the safety light curtain space for decades. To improve muting functionality, Omron light curtains offer a capability known as programmable muting. Rather than temporarily deactivating the entire curtain when input arrives from the muting sensors, this feature allows you to deactivate a specific part of the curtain.
Another major advantage of using Omron light curtain technology is the option to employ indefinite muting. This comes in handy in scenarios where objects are likely to come into the safeguarded area and sit there for several hours or even days, and you don't want them to keep tripping the light curtain.
Finally, Omron provides a feature known as Intelligent Tap that significantly reduces the setup time for any applications involving blanking or muting. A device that fits in the palm of your hand, Intelligent Tap allows you to save all the configurations so that you can simply plug in the light curtains and have the correct configurations uploaded.
Interested in learning more about Omron's unique light curtain technology?
Logistics & Warehouse Automation
Overcome challenges related to consumer demands and operational issues with our wide-ranging facility and logistics automation portfolio.
Safety for Logistics
Safety needs increase as your warehouse facilities become more automated. We build safety features into every logistics automation solution.
Robotics for Logistics
Robots can handle repetitive and physically demanding warehousing tasks, allowing employees to focus on more creative and fulfilling activities.