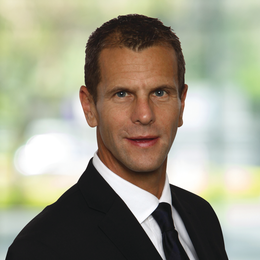 HOFFMAN ESTATES, IL, April 13, 2021 – Industry-leading automation solutions provider Omron Automation Americas is pleased to announce the promotion of Peter Brouwer to Vice President of Sales US/CAN. In his new role, Peter will be responsible for driving strategic growth initiatives and partner relationships to support the Omron mission and overall business objective - to provide comprehensive solutions and advanced technologies exceeding customer needs.
As a respected and innovative leader, Peter will expand his leadership to include the dedicated sales and application engineering teams across the United States and Canada. "We are excited about Peter's plans to improve our customer experience and satisfaction," said Robb Black, President & CEO Omron Automation Americas. "Peter brings a broad range of experience with over 20 years of experience in the industrial automation industry. He also has a well-earned reputation for motivating his team to success and maintaining a high level of dedication and commitment."
Prior to this role, Peter successfully managed all facets of Omron's Canadian industrial automation business as Vice President of Omron Canada. Today, Peter remains the executive director of Omron Canada. Peter holds an MBA from McMaster University, along with a Bachelor of Science degree with honors from Brock University. He also earned the OACETT Certified Engineering Technologist designation in Ontario, where he resides with his wife and two children. Peter is located at the Toronto office and can be followed on LinkedIn at Peter Brouwer.
About Omron Automation
Industrial automation partner that creates, sells and services fully integrated automation solutions that include sensing, control, safety, vision, motion, robotics and more. Established in 1933 and currently headed by President Yoshihito Yamada, Omron's about 30,000 employees help businesses solve problems with creativity in more than 110 countries.  Learn more at http://automation.omron.com/.