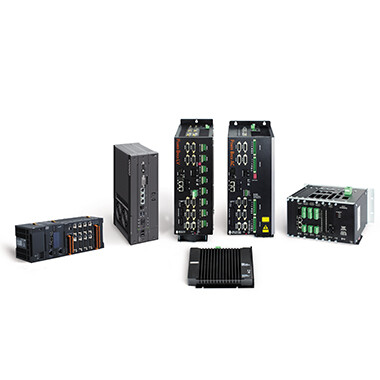 Hoffman Estates, IL. – Leading automation solutions provider Omron Automation has expanded the Programmable Multi-Axis Controllers (PMAC) portfolio. Designed to facilitate ease of use, the PMAC platform encompasses a range of form factors that enable seamless integration into specialized machinery. A few of the key additions made to the PMAC platform are the CK5M, CK3M Laser Module, CK3C, and CK3A.
CK5M - next generation motion controller series that packs the superior motion control capability of PMAC into a compact design.
CK3M Laser Module - minimizes laser ON/OFF commissioning time by balancing high throughput and high-quality laser processing. The CK3WLSR enables a wide variety of applications where both speed and accuracy are required.
CK3C - a compact industrial motion and automation controller encompassing full capabilities of PMAC. Optional extended pins provide maximum flexibility for OEM embedded design, high-speed interface to third-party devices, and custom connect ability.
CK3A - series of direct digital PWM amplifiers that provides a powerful solution for industrial linear and servo motor applications that require high precision and velocity.
The PMAC platform delivers a comprehensive motion solution that tackles the most challenging machine configurations. This innovative solution provides OEMs with flexibility, higher accuracy, and higher throughput obtain the best machine performance.
The PMAC platform is used by manufacturers throughout a variety of industries such as Semiconductor, Electronics, Automotive, and Machine Tooling. Common applications include specialized NC, additive and subtractive manufacturing. By offering this diverse lineup, Omron ensures that machine builders have the flexibility and adaptability necessary to address the unique requirements of each application.
About Omron Automation
Omron Automation is an industrial automation partner that creates, sells, and services fully integrated automation solutions that include sensing, control, safety, vision, motion, robotics, and more. Established in 1933, Omron's 30,000 employees help businesses solve problems with creativity in more than 110 countries.