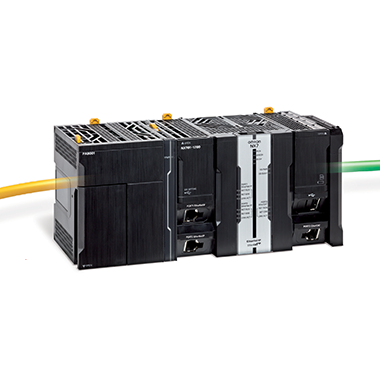 Hoffman Estates, IL. – Industry-leading automation solutions provider Omron Automation Americas takes a significant stride towards bolstering information security for customer factories and production equipment. The company now is certified by the guidelines and requirements of IEC 62443-4-1 for establishing a secure development lifecycle for its Programmable Logic Controller (PLC) products and software.
IEC 62443-4-1: Safeguarding Industrial Automation
IEC 62443-4-1 is an internationally recognized standard that focuses on enhancing the security of industrial automation and control systems (IACS). By achieving this certification, Omron demonstrates its unwavering commitment to implementing robust security measures and adhering to industry best practices.
As the manufacturing industry increasingly relies on on-site data for productivity and quality improvements, it becomes imperative to address the growing risks of information leaks and production disruptions due to cyberattacks. The rise in connectivity of devices on the manufacturing floor has amplified the need for comprehensive security measures to safeguard production lines and facilities.
Strengthening Security through Secure Development
Omron's adoption of IEC 62443-4-1 provides vital guidelines and requirements for establishing a secure development lifecycle for its industrial automation products. This approach enables Omron to identify and rectify potential vulnerabilities during the product design and development phase, effectively mitigating cyber risks and enhancing the overall security posture of its solutions.
Meeting Industry Standards and Regulatory Requirements
Compliance with IEC 62443-4-1 underlines that Omron adheres to industry-standard security requirements. This aspect is especially significant for customers operating in regulated industries where adherence to cybersecurity standards is mandatory. By achieving this certification, Omron helps assure customers that its solutions align with industry expectations and regulatory mandates.
About Omron Automation
Omron Automation is an industrial automation partner that creates, sells, and services fully integrated automation solutions that include sensing, control, safety, vision, motion, robotics, and more. Established in 1933, Omron's 30,000 employees help businesses solve problems with creativity in more than 110 countries.