Machine Safety Technology

Omron's comprehensive lineup of machine safety components, from safety logic controllers and light curtains to door switches and stop devices, provide everything you need to protect your team and factory from operational hazards.
Omron machine safety components make worker protection easy, cut downtime
The most challenging applications to ensure safety are those where personnel are required to access areas where potentially hazardous operations take place, such as machining, welding, movement of a robot arm, etc. The best safety device is one that offers the maximum protection with minimum impact on machine operations at the lowest possible cost. Our comprehensive line of safety components are engineered to meet your most demanding functional safety needs while preserving your productivity and ensuring your people are safe.
50 Years of Experience
Five decades in functional machine safety
Posts on 60 Safety Committees
On international safety standard committees
212 Safety Product Patents
Leading innovations in safety technology
Safety products for every machine in a factory
Omron helps Kerry Foods meet new safety standard
When Kerry Foods set out to meet CAN/CSA Z434 for their palletizing robot cell, it turned to Omron. Our successful solution included:
Full risk assessment by Omron TUV engineers to create a safe cell for palletizing robot
Six F3SG-RA safety light curtains with Bluetooth to allow for collaboration and movement of operators
G9SP safety controller and NB human-machine interface for on the spot programming
TL4019 safety interlock switches for swinging doors
Safety training seminars
Quick Answers
Learn more about industrial safety products
There are 3 major types of machine guarding equipment:
Safety Door Switches -- These are required when a  machine has a movable guard as access to the dangerous area. Monitoring the door will allow shut off the power when the guard is open or removed.
Electro-sensitive protective device**(ESPE)** -- These detect a presence in their protected field and doesn't require any action from the machine operator. There are different types of devices as safety light curtains and safety scanners.
Pressure-sensitive machine safeguarding products -- These include safety mats, edge, and bumpers.
Monitoring the position of a door or guard is a key element in machine safety. There are 3 major types of door switches:
Tongue-operated Interlocks -- These require a dedicated tongue and can prevent easy cheating of the switch.
Guard Locking Interlocks -- These prevent workers from entering in hazardous machine areas. They detect whether or not fences or doors are not opened and, if opened, stop machines before operators are injured.
Non-Contact Door Switches -- This type does not utilize the mechanical operating method as opposed to the cam operated and/or tongue-actuated switches. As a result, they are unlikely to suffer from the mounting limitation compared to the other switches because of the easy positioning during installation.
A safety mat is a presence-sensing device used to safeguard an entire hazardous area. A mat is a simple, normally open switch and when specified minimum weight is applied to it the "switch" closes and sends a signal to the safety controller to stop the guarded machine. It is commonly used in robotic cells, assembly machinery, punches and presses among other applications.
A forcibly guided relay has a forced guided mechanism that prevents that normally open and normally closed contacts are closed simultaneously. This mechanical link between contact pairs is guaranteed over the whole lifetime. Thanks to this feature, it provides an easy way to design circuits with self- monitoring capabilities, according to international safety standards.
Safety Solutions: We make safety simple
With over 35 years of experience in industrial machine safety we are a leading resource for machine safeguarding services. Including:
Employee machine and process safety education
Machine guarding assessments
Risk reduction planning and documentation
Review of safety systems and circuit design
Safety system design consulting services
Turn key safety system installations and retrofits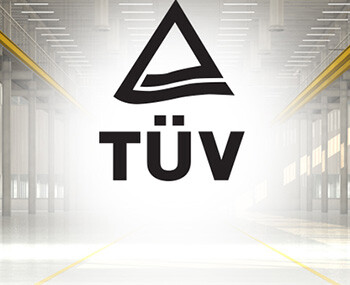 Train your team on safety requirements
With an emphasis on practical applications, Omron's safety trainings are designed to help your team gain confidence in the global and regional requirements for functional safety.  Available at an Omron location or at your facility, our comprehensive safety training classes include:
• General Safety Skill builder
• TUV Rheinland Function Safety of Machinery: Engineer
• TUV Rheinland Function Safety of Machinery: Technician