Podcast

Episode 5: 'We Can Integrate Safety if We Want To'

What's integrated safety, and how does it improve system validation and troubleshooting? Join Carrie Lee, Kenny Heidel, and special guest Pamela Horbacovsky (Product Manager – Safety Controllers and Components) in this podcast episode to learn why it's ideal to build functional safety into your production line from the very beginning. Also, you'll find out how Omron can help you do this!
About Our Guest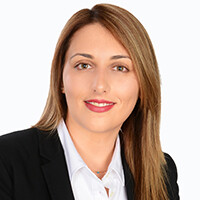 Pam Horbacovsky
Marketing Manager for Traceability & Vision for Omron Automation Americas
Pamela is currently the Marketing Manager for Traceability and Vision and previously served as a Product Manager for Safety at OMRON Automation Americas. In her previous roles, she helped to expand the safety business in Mexico as a Safety & Services Sales Leader. Prior to Omron, she held different technical roles in the automotive industry.
Her educational background includes a degree in electronic engineering at the National University of Cordoba, Argentina, an M.B.A. from EUDE Business School and she is a certified Functional Safety Engineer by TÜV.