Podcast

Episode 4: 'Air Supply Chain'

It seems 'Global Supply Chain Challenges' are a daily topic these days, across industries. Join Carrie and Kenny as they talk with Omron's experts Juli Harvey, director of supply chain for Omron Automation Americas and Brian Leeson, vice president of operations for Omron Automation Americas. Brian and Juli share the how and why of the current situation, the steps Omron has taken to address these challenges, and what we can expect moving forward.
About Our Guests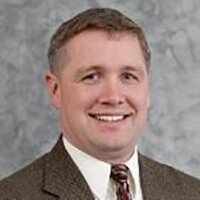 Brian Leeson
Vice President of Operations for Omron Automation Americas
Brian Leeson has worked in the industrial automation market for approximately 30 years. Brian has a passion and talent for process improvement, talent development and change management. "This dynamic market brings new challenges to us every day," says Brian. "It is a privilege to help Omron Automation deliver exceptional value to our customers through intelligent, integrated and interactive solutions."
In addition to his operations role, Brian is concurrent serving as president & CEO Omron's Delta Tau unit, which designs and manufactures advanced, precision motion controllers for the global market as part of the global Omron industrial automation business. He has responsibility for all aspects of the business to include: research and development, factory operations, customer service, customer support, applications engineering, product management and finance.  Prior to Omron, Brian spent 23 years at Rockwell Automation, where he held leadership positions in manufacturing, quality, product management and sales support. Brian puts a high value on talent development. "Our employees are our greatest differentiator. The greatest responsibility that we have as leaders is to make sure that we develop our employees and give them every opportunity to achieve beyond their potential."
In line with Omron's Mission – "To improve lives and contribute to a better society" – Brian spent nine years serving on the Board of Education for his local community. He also served in the U.S. Army and Wisconsin National Guard for more than 20 years as a helicopter pilot, commander and lead instructor for Command and General Staff College, retiring as a Lieutenant Colonel. He has been a small group leader in his church for over 10 years.
Brian has been married to his high school sweetheart, Renee, for over 35 years. They have three grown children and 6 grandchildren.
Brian has a bachelor's degree in electrical engineering from Marquette University. He also completed his master's degree in engineering management from the Milwaukee School of Engineering.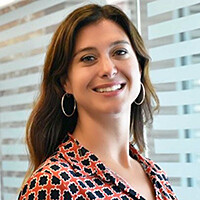 Juli Harvey
Director of Supply Chain for Omron Automation Americas
Juli Harvey has spent the last 23 years of her career in industrial automation, with roles encompassing product marketing, customer care, sales, and operations planning/forecasting. As a result, Juli approaches supply chain planning from a very customer-focused perspective and works closely with the sales and marketing teams to align the planning strategy with their goals.
Her scope of responsibility touches nearly all aspects of planning the finished good, from demand planning to warehouse inventory optimization. Juli lives in New Hampshire with her two children, two cats, three guinea pigs and one dog.