Fiber Optic Sensors and Amplifiers

E3NX-FA High-Performance High Speed Digital Fiber Amplifier

High-performance digital fiber amplifier
The E3NX-FA amplifier is the best choice for most challenging fiber applications in terms of long sensing distance, minute object detection or high speed processes.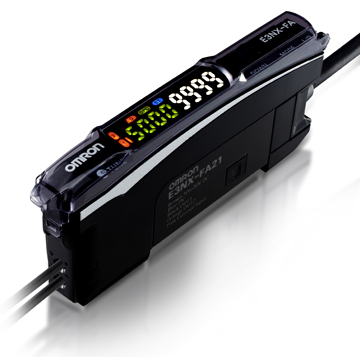 Tabs
Overview
Easy teaching by Smart tuning within a few seconds
New N-Smart technology provides significant improvement for sensing distance, minimum object detection and speed
Easy and transparent information about sensor status by Solution Viewer and Change Finder function
EtherCAT Communication unit for high-speed field bus connectivity
N-Smart technology
The GIGA RAY 2S high-efficiency coupling element achieves a clear signal and wide dynamic range. It is joined by the new "Smart Noise Reduction" light reception algorithm and the high-speed, high-precision "N-Core" IC.These three technologies improve the basic performance of E3NX-FA resulting in signal-to-noise ratio that is 2.5 times higher compared to conventional models.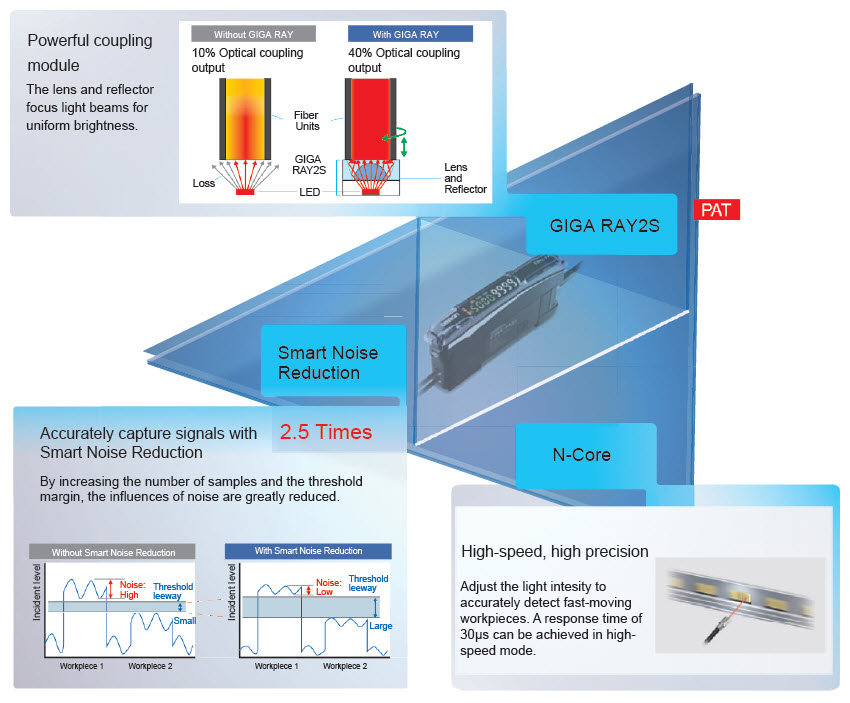 Smart tuning
Simplest calibration of optimum power and threshold level by pushing tune button twice.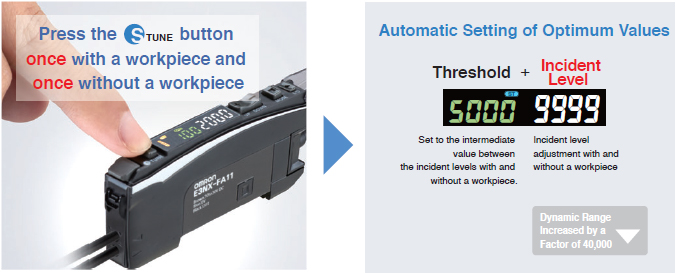 Dynamic Power Control
Dynamic Power Control (DPC) automatically compensates differences in the incident level caused by dirt or vibration. In addition an alarm output signal is sent for predictive maintenance, if the sensor has reached compensation limit.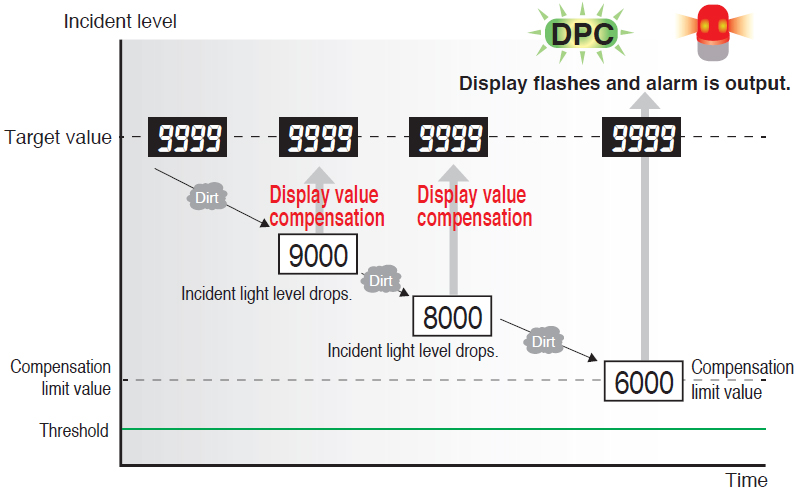 Network connectivity
For full remote control E3NX-FA can be connected to high speed field bus via communication unit E3NW. Please find E3NW order information in "Accessories" and further documentation in "Downloads".