Programmable Relays

ZEN-10C Programmable Relay Units
With the choice of 4 different 10 I/O CPU units we fulfill all needed functionality to do all kind of control automation. Three of them (C1/C2/C4) are expandable up-to 34 I/O. The C3 has fixed 10 I/O. All DC models have analogue input and a high-speed counter input up to 150Hz. The C4 model is equipped with communication.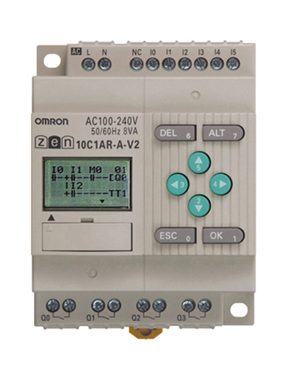 Tabs
Overview
DC input/supply units have analogue input + high speed counter
The ZEN-10C4 has RS-485 communication
Expansion available with relay output or transistor output
ZEN-Kits the best choice to start!