Success Story

Omron solution helps manufacturer reduce panel size, costs, and wiring

Combilo, a leading fruit and vegetables wholesaler, recently replaced a highly manual process with a new robot-assisted packaging line using Omron delta robots and vision technology. Overnight, the line's productivity increased by 30% and failures became much less frequent.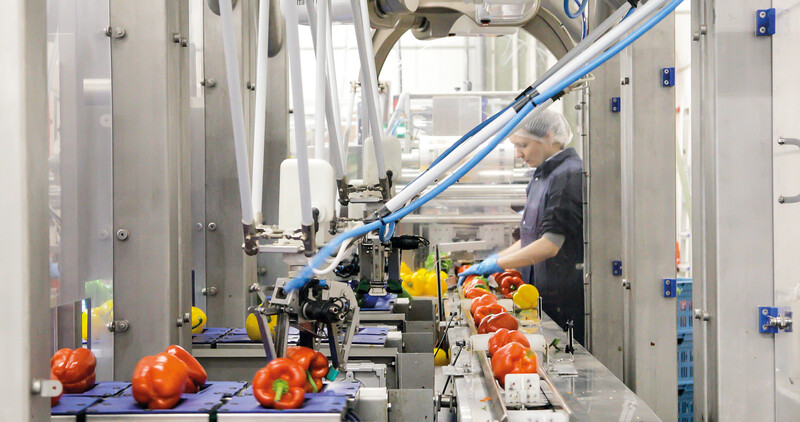 Background
The Combilo packaging hall houses five lines that make millions of packages every year. The company specializes in the import, export, packing, storage, shipment, and distribution of fresh fruit and vegetables to retailers. One of the products it packages is the "traffic light" bell pepper set, which comprises a packet containing one red, one yellow and one green pepper. The traffic light pepper packaging line had previously required seven staff members. Not surprisingly, the process was quite slow and labor-intensive. With the new packaging line built by systems integrator EasyPack Technologies and utilizing Omron robotics and vision, Combilo is able to pack its traffic light sets much more efficiently.