White Paper

Traceability 4.0: A fundamental strategy for success in next-generation manufacturing

The breadth and scope of traceability has expanded significantly over the years along with advances in technology, making it a ubiquitous and critical application for today's world-class manufacturers. This white paper explores the evolution of traceability over the past decades and describes how its latest phase – which we've termed "Traceability 4.0" – comprises not only the tracking of products and components throughout the supply chain, but also efforts to optimize productivity, quality and brand reputation throughout manufacturing operations.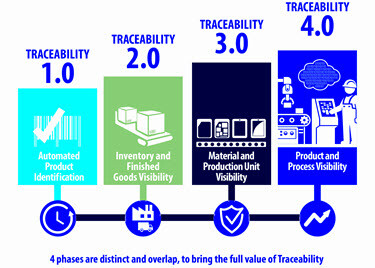 Like many industry phrases, "traceability" can mean different things to different stakeholders. Our definition takes into account its current and future phases in a global context. Our goal with this white paper is to give you a thorough understanding of traceability's importance as a manufacturing strategy that touches every aspect of production.
Topics include:
Traceability as automatic product identification
Traceability as inventory and finished goods visibility
Traceability as material and production unit visibility
Traceability as product and process visibility