Safety Outputs

G7S-E Forcibly Guided Relay

Relays with forcibly guided contacts and high switching capacity
Complete your interlocking safety circuits with the slim G7S-E relay family with forcibly guided contacts. The G7S-E is available as a six-pole type in two different contact combinations and switchiig capacity up to 10A.  The terminals are arranged for easy PCB layout and it can either be soldered directly to a PCB or used together with the P7SA sockets.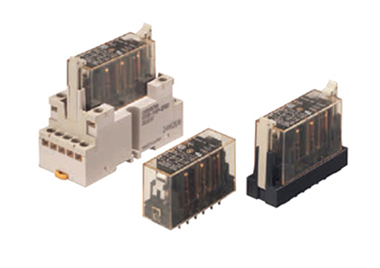 Tabs
Overview
Forcibly guided contacts
Conforms to EN 50205
NO contacts: 10 A at 250 VAC and 10 A at 30 VDC, NC contacts: 6 A at 250 VAC and 6 A at 30 VDC (for resistive loads)
Reinforced insulation between inputs and outputs and poles
4- and 6-pole relays available