Safety Logic Devices - Relays

G9SE Safety Relay

Slim-size safety relay unit family
G9SE-family offers compact units for E-Stop, door and safety monitoring applications . Modules with two or four safety contacts and OFF-delay timing are available on slim-size housing.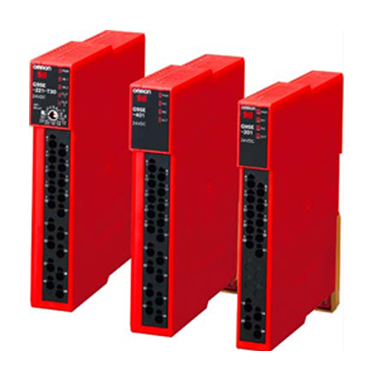 Tabs
Overview
Simple front side wiring using screw-less terminals.
17.5 or 22.5 mm width to save mounting space
15ms Max. response time
Safe OFF delay function up to PLe
Certification for lift standards EN 81-1, EN 81-2
Up to Ple according to EN ISO 13849-1 and SIL 3 according to EN 61508
Compact size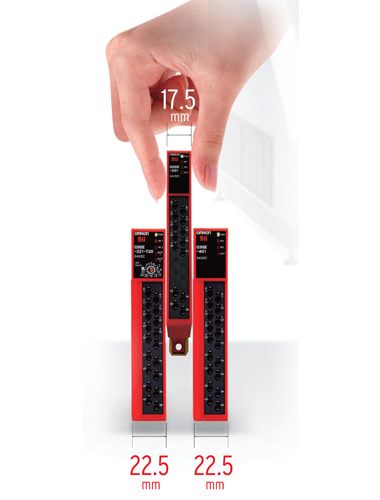 Slim design saves mounting space: Models measure only 17.5 or 22.5 mm wide to save space in the control panel
Fast installation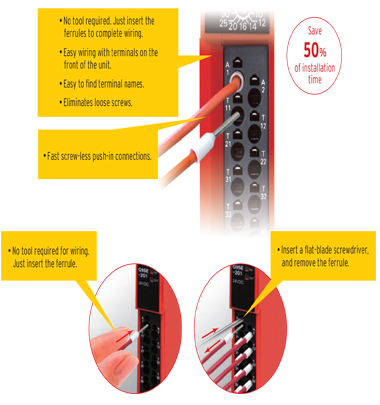 Simple wiring using screw-less terminals: Front-mounted screw-less terminals provide quick and easy access for installation in small control panels with a high density of components on the rail.
Reliability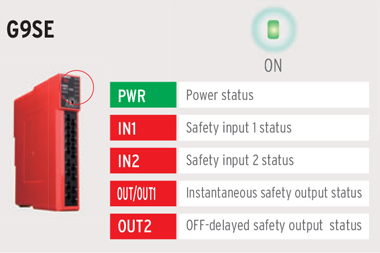 Faster troubleshooting with status indicators: New intuitive LED indicators show the operating status of safety inputs and outputs, enabling faster and more accurate troubleshooting when the equipment stops.
Integration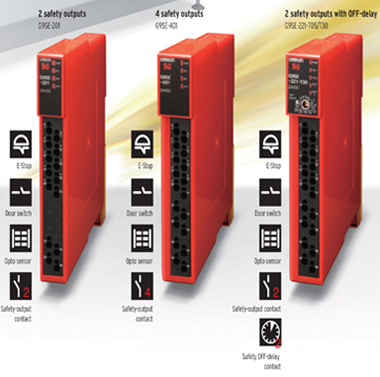 Universal inputs promote easy selection for seamless integration for your application. Connect a wide range of safety input devices such as emergency stop switches, door switches and light curtains