Safety Logic Devices - Controllers

G9SP Safety Controller

The standalone safety controller for small and mid-sized applications.
Upgrading to a safety controller can be complicated due to the additional program development, troubleshooting and PLC integration.  The compact G9SP safety controller makes adding a safety controller simple. Ideal for small to mid-size applications, the G9SP safety controller has a user friendly programming environment, including embedded simulation and monitoring tools, that makes program development and troubleshooting easy and accessible.  With selectable communication modules supporting common protocols such as EtherNet/IP, the G9SP offers simple and flexible integration with the common standard PLCs in the market.  The G9SP makes it easy to add the flexiability and power of a safety controller to your safety sollution.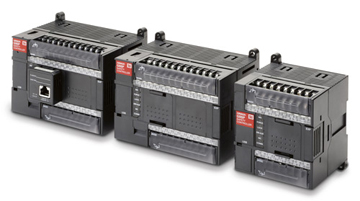 Tabs
Overview
Three CPU-types to suit different applications
Clear diagnosis and monitoring via Ethernet (Omron FINS protocol), EtherNet/IP, or Serial (RS-232) connection
Supports direct connection with non-contact switches and safety mats
Memory cassette for easy duplication of configuration
Unique programming software to support easy design, verification, standardization and reusage of the program
Certified according to PLe (EN ISO 13849-1) and SIL 3 (IEC 61508)
READ NOW: Important Revision to G9SP Series Safety Controller Operation Manual