Safety Mats and Edges

MC Series Safety Mat Controllers

MATCTRL: MC3, MC4 and MC6 Series Safety Mat Controllers
The MC Series controllers, when combined with a four-wire UM or UMQ series mat, provide access guarding and improved productivity.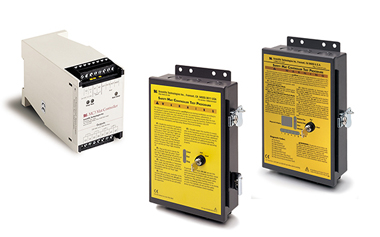 Tabs
Overview
Use in conjunction with four-wire, normally open safety mats where perimeter guarding is required
Control reliable
Sends a stop signal to the guarded machine when an object of sufficient weight is detected on the active mat area
Meets the requirement of EN 1760-1:1998, EN 13849-1, ANSI/RIA 15.06-1999 (R2009), ANSI B11.19-2010, OSHA 1910-217C. CSA and UL508
Overview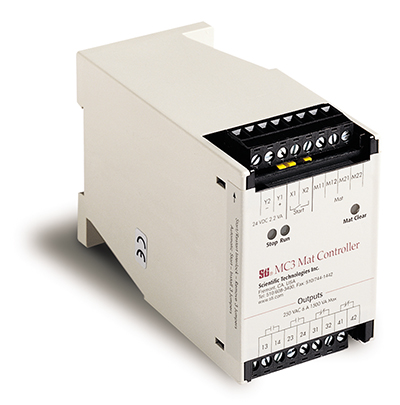 MC3
The MC3 DIN mount controller may be used in applications that do not require the feature set of the MC6 controller. The MC3 single zone mat controller has removable terminal blocks and operates only on 24 VDC.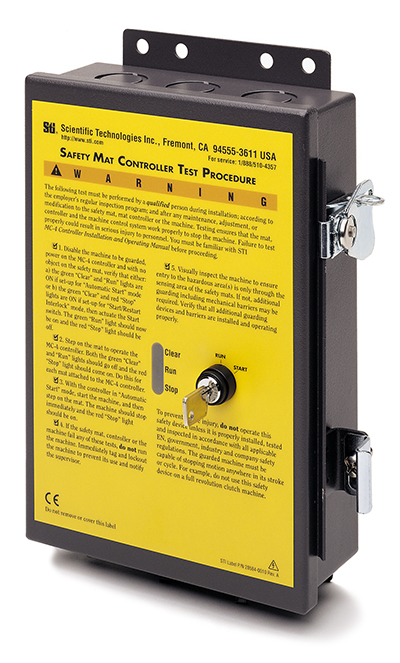 MC4
The MC4 is a NEMA 4, 12 rated single zone mat controller. This controller may be used in applications when the diagnostic features of the MC6 may not be required. The MC4 may be ordered in either 24 VDC or the universal auto-selecting power supply for 100-240 VAC.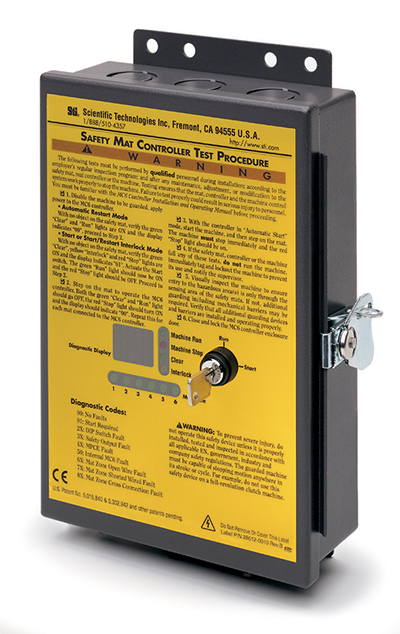 MC6
The MC6 is a NEMA 4, 12 controller with six individual mat zone indicators and is designed to be backward compatible with the MC4. Both units are dimensionally identical. This is where the similarities stop: The MC6 has full featured diagnostics with a 24 VDC and an optional universal power supply (100-240 VAC auto-selecting). It is a controller that can be used anywhere in the world.