Measurement Sensors

ZS-HL High Precision Measurement CMOS Line Beam Laser Sensor

The scalable high-precision laser measurement sensor
Smart ZS-HL sensor offers superb dynamic sensing range for all surfaces from black rubber to glass and mirror surfaces by simply scaling it to your needs. The ZS-HL is the enhanced variant of the ZS-L, applicable for longer measurement distances, and offers compatibility with sensor heads and accessories.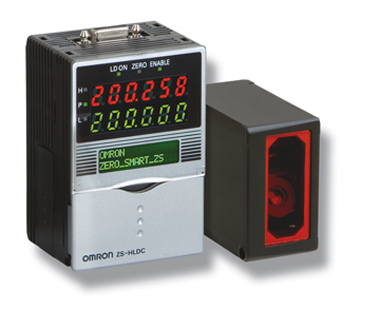 Tabs
Overview
Highest resolution and dynamic sensing range for all surfaces
Modular and scalable platform concept for up to 9 sensors
Easy to use, install and maintain for all user levels
Fast response time of 110 µs
Multi-tasking capability - Manages up to 4 measurement tools in one controller
Distance measurement – Disc surface
On a highly reflective surface, the sensor is verifying the tumbling of a disk by measuring the precise distance.
Glass thickness – Windscreen
The ZS is able to measure the thickness of a transparent object using just one sensor head.
Height measurement – Glue bead
The sensor is precisely measuring the height of a semi-transparent glue bead.
Thickness measurement – Black rubber
Using two sensors and a calculation unit, the ZS measures the thickness of a matt black, rubber-like material.
Flatness inspection – Piston
Multiple sensors verify the flatness of a machined, reflective surface.